DAY 2: SATURDAY 24 OCTOBER
EXIST IMMORTAL EXIST IMMORTAL EXIST IMMORTAL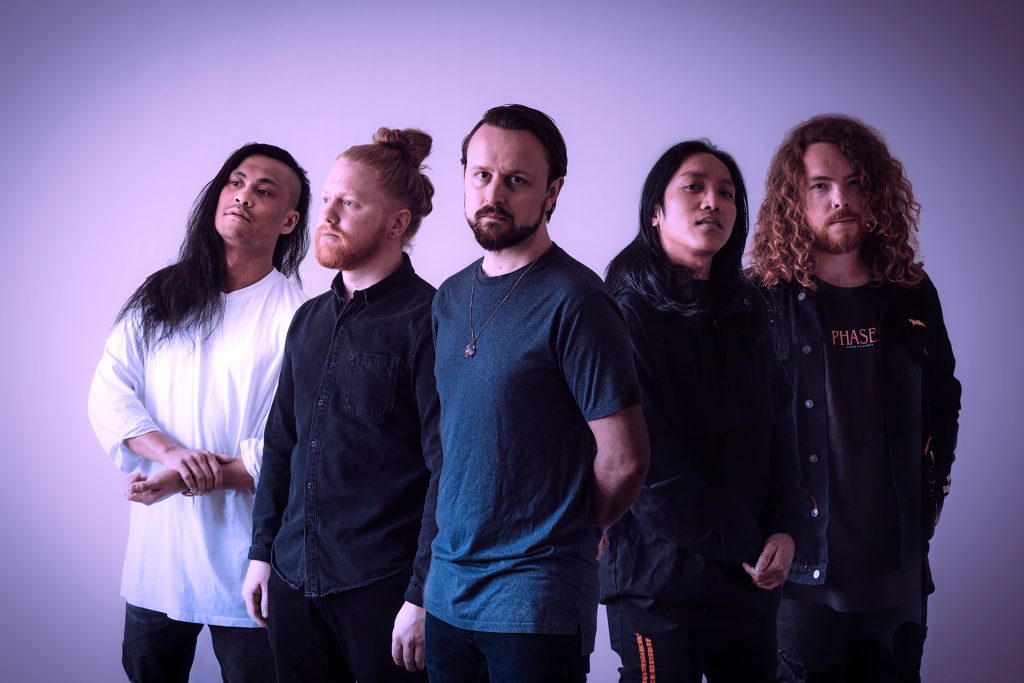 London based Exist Immortal fuse catchy melodies, soaring epic vocals, technical riffing and all-out groove to create a unique maelstrom of musicianship. Boasting a reputation quite unlike many other bands of their size. This style of hard-hitting riff paired intense and relentless grooves combined with massive melodies and epic soundscapes have made Exist Immortal a band to watch.
Meyrick de la Fuente – Vocals
Kurt Valencia – Guitar
Mikey Gee – Guitar
Charles Bines – Drums
David Billote – Bass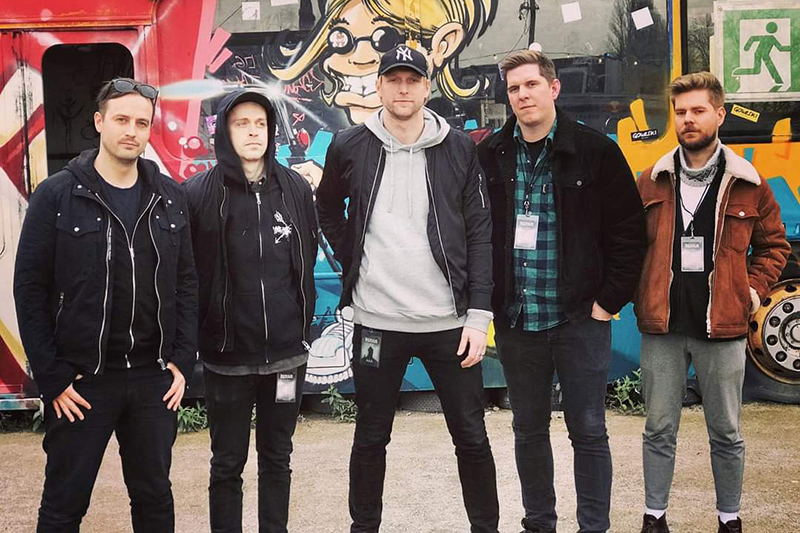 Described as "shamelessly melodic", Maraton pushes the boundaries and mixes styles of prog, rock and pop into an utterly mesmerising sound of their own. With more than 1 million streams across all platforms, Maraton is Norway's most-streamed prog debut band and the only Norwegian act to perform at Roskilde Festival with only 1 single previously released! The band has shared the stage with Enslaved, Mando Diao, Circus Maximus and just returned home after a solid European tour with Leprous in early 2020.
Ruben Aksnes – Bass
Fredrik Klemp – Vocals
Frank Nordeng Røe – Drums
Simen Ruud – Guitar
ARKENTYPE ARKENTYPE ARKENTYPE ARKENTYPE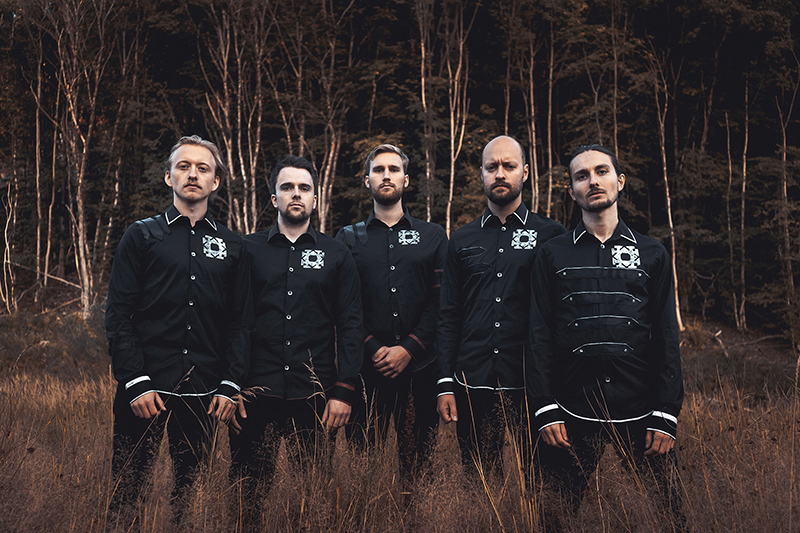 In 2015 Arkentype produced and recorded their debut album "Disorientated" by themselves, and quickly rose as one of the most promising prog-metal acts to surface in Norway. After having toured Europe with prog giant Haken, Arkentype fell silent for a while after guitarist Simen and vocalist Kevin quit the band. Entering 2018 however, the group introduced new members and the start of a new era for Arkentype – and the announcement of their second studio album. Since then the band has released four hard-hitting singles, and through their new single Arbiter's Call, Arkentype channel their Norwegian traditional folk heritage to give their fans yet another taste of what one of Norway's most promising progressive metal bands have to offer.
Kjetil Lund – Vocals
Øystein Wangen – Guitar
Johan Jenssen Bakken – Keys
Kjetil Hallaråker – Bass
Simen Sandnes – Drums
GLASS MIND GLASS MIND GLASS MIND GLASS MIND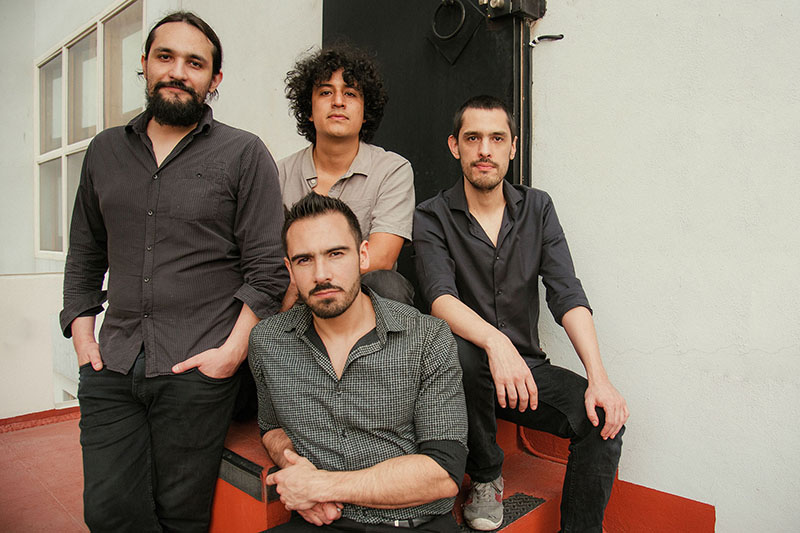 Glass Mind is an Instrumental-Progressive quartet with more than a decade on the Metal scene in Mexico which slowly has gained a spot within the international Prog scene. With their first album Haunting Regrets (2011) and 3 new instrumental singles Detritus (2014), Inside the Whale (2014) and Babel (2015) they have already had important performances such as the Progressive Nation at Sea 2014, a tour through some cities in Japan (2010) and festivals and tours through all Mexico. Early 2017, Glass Mind released its second album entitled: Dodecaedro (2017), a conceptual album that mixes elements of Metal, Jazz and Ethnic Music with which the band has consolidated its identity and a much more mature sound. In 2020, the band returns with Larva, a single in which the band intensely explores the fusion of Progressive Metal and Jazz, with some overtones that evoke Classical and Contemporary Music. The first of a collection of songs that the band will be releasing, marking the beginning of a new stage in their sound.
Benjamín Berthier – Guitar
Pablo Berthier – Guitar
Alex Lozano – Drums
Michel Villamor – Bass
AZURE AZURE AZURE AZURE AZURE AZURE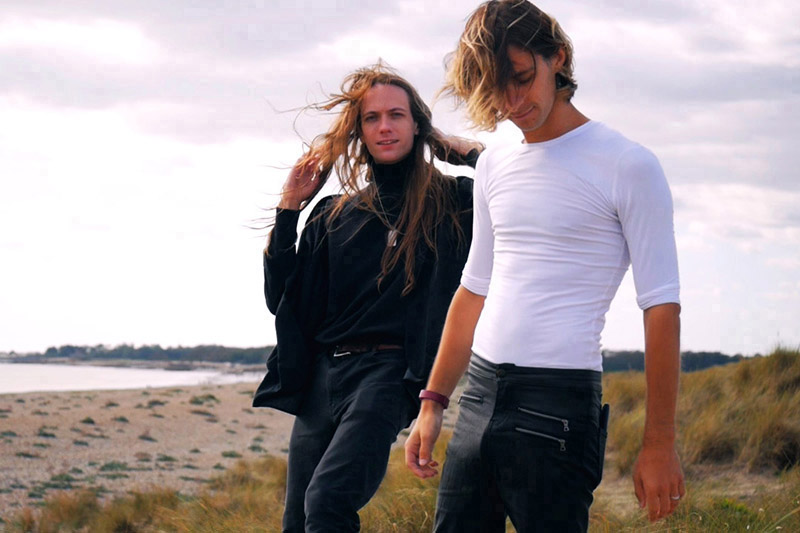 Azure is a fantasy prog band from Brighton (UK) that blend the experimental sounds of art rock and the compositional stylings of classic VGM, with the energy, cheese and technical flourish of power metal in order to tell sprawling fantasy narratives in their fictional universe.
Christopher Sampson – Vocals, Guitar and Synth
Galen Stapley – Guitar
Alex Miles – Bass
Luke Morton – Drums
TRYON TRYON TRYON TRYON TRYON TRYON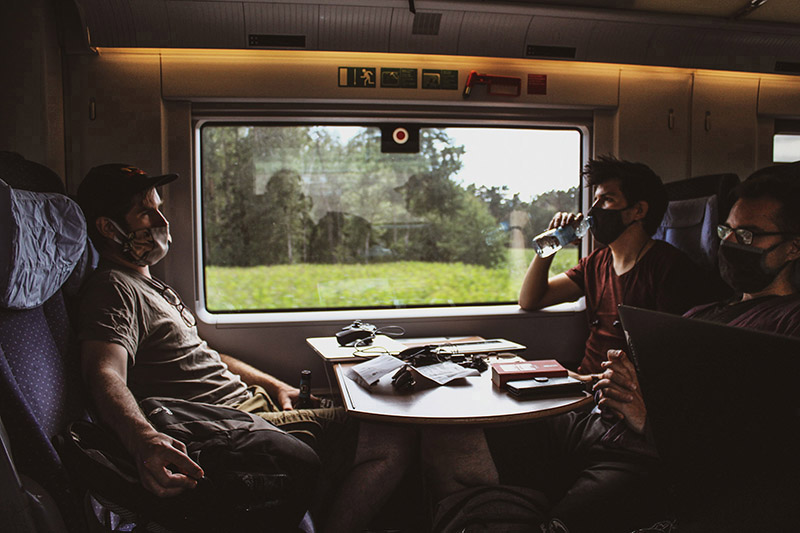 Tryon is a solo project based around the compositions of Kellen Tryon Mills. Coming from the dissolution of his past project Alex's Hand, he recruited members of the Berlin jazz and rock scene to form a new live group. Combining swirling synths, harsh tones dissonance and melodic pop into a new hybrid that's a new form of pop and alternative.  Tryon is a new avant pop project based in Berlin (comprised of international musicians all living and working in Berlin) and just released a EP entitled "Wasted Time"  about wasting time and sitting in rooms. Pretty relevant to the current situation… "The music represents the times we're living in. From isolation to being stuck in a rut…."
Kellen Mills – Bass
Dante Paolo Uccello – Keys, Synth
Erik Leuthäuser – Vocals
Diego Caetano Guerra – Drums
Ruben Bernges – Guitar
Maia Kennon – Tenor Sax
RENDEZVOUS POINT RENDEZVOUS POINT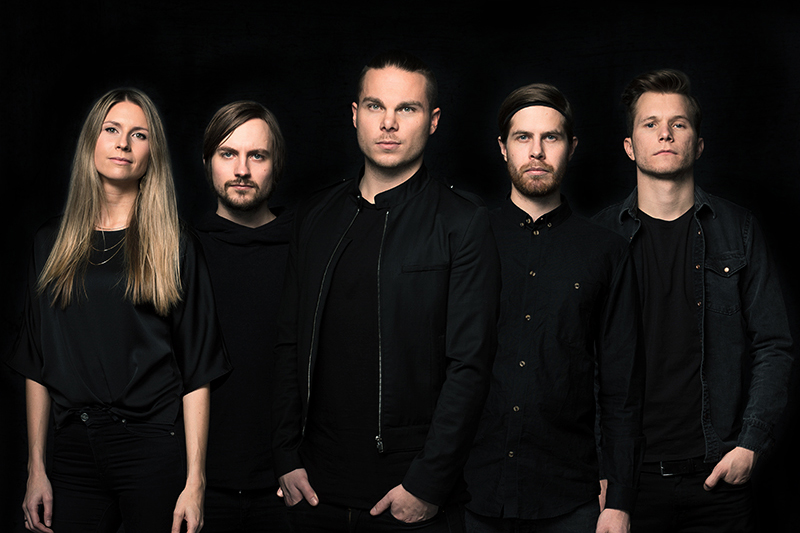 Rendezvous Point delivers a fierce and hard-hitting energy bomb in the realm of progressive metal. With highly educated and skilled musicians, they are able to push the boundaries within the genre, creating a larger than life sounding experience for the listener as well as for themselves. With heavy drums, rumbling bass, raw guitars, large synthesizer sounds and powerful vocals, they explore new areas of the genre, daring to expand upon that which is already there.
Geirmund Hansen – VocalsBaard Kolstad– Drums Petter Hallaråker – GuitarNicolay Tangen Svennæs – KeyboardsGunn-Hilde Erstad – Bass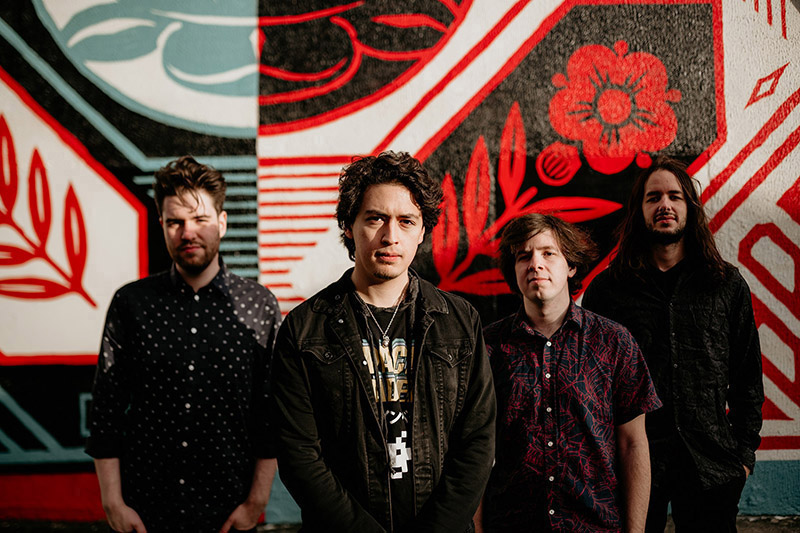 Not afraid to take songwriting and musical experimentation to a whole new level by pushing the boundaries. Creating fresh, new and exciting music with influences ranging from eighties pop through to modern post- progressive and alternative rock music. Kyros formed in 2012 in London, England and consists of Adam Warne on lead vocals and keyboards, Joey Frevola on guitar, Peter Episcopo on bass guitar and Robin Johnson on drums. The group has already released three critically acclaimed studio albums – 'Synaesthesia', 'Vox Humana' and 'Celexa Dreams'. Songs from these releases have received airplay on various radio stations including Team Rock Radio and Planet Rock. On top of this, Kyros has performed a number of impressive shows ranging from festival dates in UK, Germany and USA to supporting high profile bands such as Marillion, Anathema, BigElf and IQ. In 2015, the band performed sixteen dates across Europe supporting Spock's Beard, all with hugely receptive crowds and positive reactions.
Adam Warne – Keys, Vocals
Joey Frevola – Guitars, Vocals
Peter Episcopo – Bass, Vocals
Robin Johnson – Drums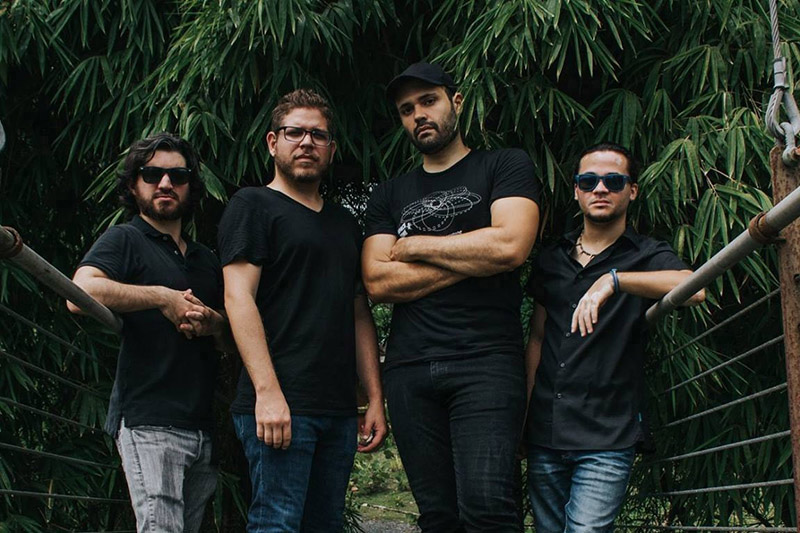 Having started as a one-man project by Christian Ayala, Avandra is a Puerto Rican progressive metal band born from hurricane-fuelled strife, and now becoming one of the scene's breakout acts. After releasing their first record, Tymora, high demand left Ayala feeling obligated to bring his work to the stage. Soon after Hurricane Maria ravaged Puerto Rico, alone in the dark, Christian wrote most of the second record, Descender, releasing it in April of 2019 to international acclaim. In 2020, having signed to Layered Reality Productions, they continue their journey with many new surprises ahead.
Christian Ayala – Voice, Guitars, Synths
Luis Javier Rivera – Guitars
Adrián Arroyo – Drums
Gabriel Alejandro Rodríguez – Bass
IHLO IHLO IHLO IHLO IHLO IHLO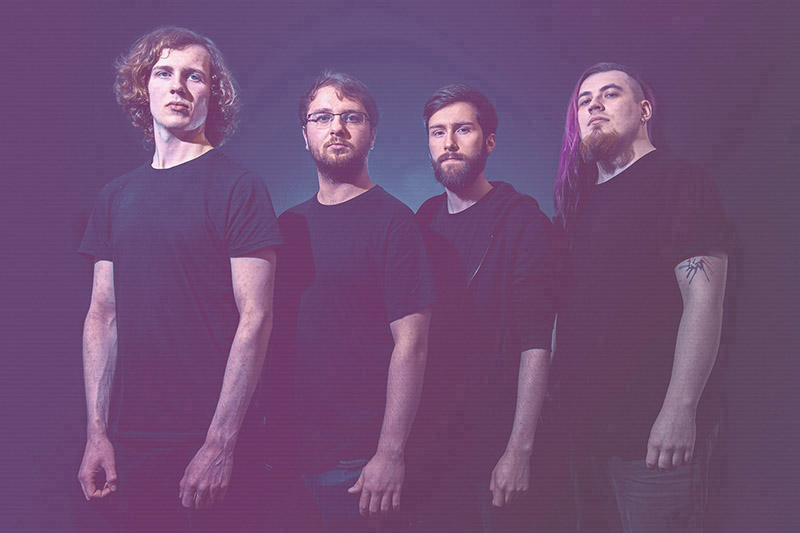 Ihlo's music is a journey of heavy, melodic and emotional passages; blending progressive metal, electronic and pop influences together to create a sound that is huge musically, emotionally crushing and full of hooks. After over two years working on their first release, "Union" was released in May 2019 and received high acclaim from the progressive metal community with consistently great reviews and an electrifying buzz that still refuses to die down. The music takes influences from across the modern metal scene, focusing on tight grooves and explosive riffs intertwined with soaring melodies that dig deep into a pool of emotion.
Andy Robison – Vocals, Keys
Phil Monro – Guitars, Production
Clark McMenemy – Drums
Rob Mair – Guitars
Michael Roberts – Bass
PREHISTORIC ANIMALS PREHISTORIC ANIMALS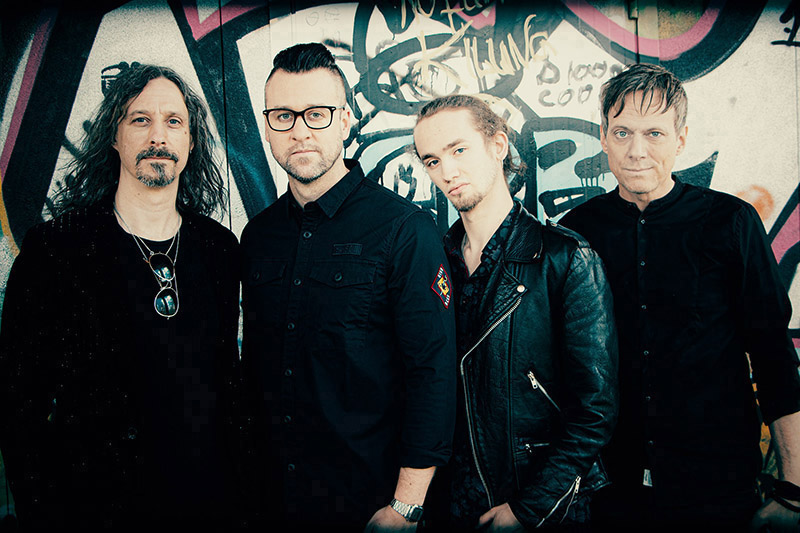 PreHistoric Animals is a progressive / alternative rock band from Sweden. The band started as Samuel Granath's and Stefan Altzar's two-man project and they released their debut album, "Consider it a work of art" in November 2018. Now in 2020 Daniel Magdic (guitars and vocals, Ex-Pain of Salvation) and Noah Magnusson on bass complete the line-up. The new album "The magical Mystery Machine" was released on 30 September to critical acclaim.
Samuel Granath – Drums, Keys
Stefan Altzar – Vocals, Guitars, Keys
Daniel Magdic – Guitars, Vocals
Noah Magnusson – Bass
ABRAHAM SARACHE ABRAHAM SARACHE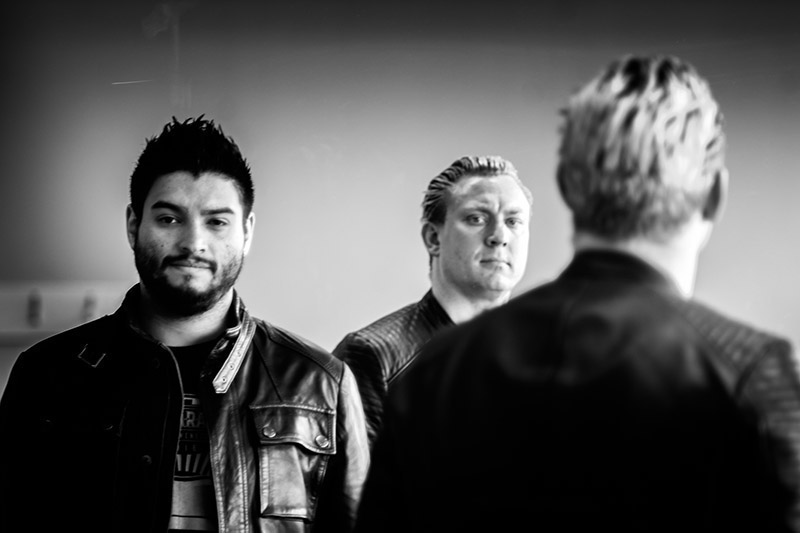 Experimenting with unique folk instruments and different music genres, Abraham Sarache's implementation of the Venezuelan cuatro as a new tool for rock and metal music shows a new path for alternative sounds. His debut solo album "The Gardener"(2016) made a big impression on the modern progressive/alternative rock scene due to the use of more traditional instruments such as ukulele, acoustic guitar and the Venezuelan cuatro.
During 2017/2018 Abraham Sarache went from solo artist to band and together they released "Kaleidoscope of Fears", an eclectic album based on the negative aspects of generation Y, supporting this EP with a tour around the Netherlands and Germany. In January 2020 they released the EP "Kaleidoscope of Dreams", a sequel to their previous EP, which discusses the positive elements of generation Y and their influence on modern society.
Confirmed to play the pre-party at ProgPower 2021 in Baarlo (NL) and Totum Revolutum in Barcelona (ES), 2021 is shaping up to be the year where Abraham Sarache will show us their truly unique sound and skills on stage.
Danny Uijens – Drums
Tristan Turner – Bass
Abraham Sarache – Vocals, Cuatro